Try these great reasons to visit
TRAVEL TO THE YAMHILL VALLEY
Why should you experience the Yamhill Valley? Consider this: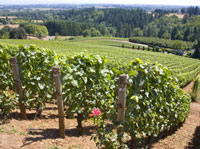 Slow down, take it all in
Yamhill Valley has breathtaking views and operates at a pace that lets visitors stop and catch their breath.
Just drive a few minutes past Portland and suddenly the scenery opens up — rolling hills,vineyards and orchards swathed in fog or dappled with sunlight. Catch a glimpse of blue mountains in the distance on both sides.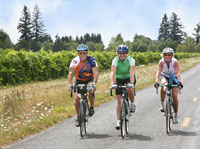 Go out and play
Throw your bike on the rack. Pack your hiking boots. This is a view you can step into, not just a pretty picture to admire from afar. Yamhill Valley's hills and roads are bikeable and hikeable. Ride by orchards, get a lift from the Wheatland Ferry and stop for snacks at fruit stands and country stores. Wander through forests and over hills in one of the many parks and hiking trails.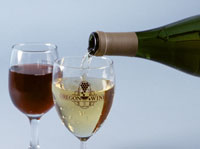 Educate your palate
Those idyllic vineyard vistas aren't just for show — pull over, drive up and visit. Wineries will welcome you and pour you a glass. Yamhill Valley winemakers are a hospitable, welcoming group, and they love nothing more than to share their extensive knowledge with visitors. Winery visits are low-key, relaxing and deliciously informative.
Savor the views while you're there, then bring the flavor home with you in a bottle. When you drink that wine later, perhaps your enjoyment will be enhanced by knowing you're benefiting from the hard work of a sustainable family farm.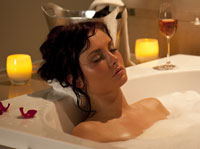 Stay a while
Yamhill Valley is close enough to Portland to be an easy drive. But it's far enough to offer starry nights and peace and quiet. Get away from it all for the weekend by booking a hotel room, stay in a family-run B&B that offers first-class amenities or perhaps a world-class spa.
(Photo courtesy of The Allison Inn & Spa)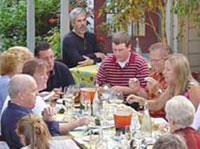 Celebrate with good food
While you're here let someone else do the cooking. The best food in the world is grown here, and it's served right here in some of the best restaurants in the country. Chefs in Yamhill Valley know and care about food, and it shows in their dishes, from classic French preparations to a simple, perfect pizza.
(Photo courtesy of Bistro Maison)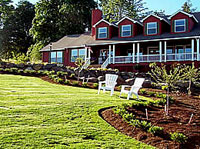 Come visit
Stay for an afternoon, a weekend, a summer vacation or longer. Experience the peace in the valley.
(Photo courtesy of The DreamGiver's Inn)